Who Are You?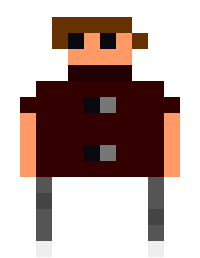 I'm a freelance developer interested in Web, Systems, Game and Full-Stack Development.
What I Do
My primary development skill is coding/programming in languages like C#, Javascript, Typescript, HTML and CSS. I'm also skilled in 2D and 3D art (mostly using Gimp and Blender).
Skill Chart
Interests
Development Interests
Software Development Methodologies like AOP, DDD, AOP, TDD, Agile, SDM, UP
Concurrency
Parallelism
Reactive Programming
JAM Stack
REST
PWA's
SPA's
Design Patterns ( Daily Design Patterns)
Programming Interests
C/C++
Assembly
Software Development Methodologies
Hybrid App Development
Ionic 2+
(ASP) .NET Core
Functional programming
Other Personal Interests
Web Development
My Main focus when I'm writing a web-app, is to make the web-app responsive, learn about new tools and trying to use new techniques. SPA's, Build tools and other front-end tools are things i would like to learn more about. I mostly end up using some sort of combination of Node js tools to build the front-end of a web-app.
code
Contact Me?
I'd love to hear from you.